HIGHLIGHTS
Krisztián Grecsó: I Am Going Where You are

'How can you carry on thinking when pretty girls turn up?'
Novel, 312 pages, 2014

Forgotten, hidden paths criss-cross over the soil of the sultry village in the plain where Daru, nearly a teenager, is fighting for his position as gang leader, for his self-respect and his love: in other words, for his life. 
This way, he comes of age. The wounds, cicatrices and scabs multiply, his heart may become thick-skinned, but in the final wise, mature relationship the same passion glows as in the very first.
How better to tell someone's life story, than through the story of their loves? As we explore Daru's story, this is what comes to mind, as well as our own bitter-sweet moments and years. He's coming where we are – he won't let up.
Read more (PDF)
Krisztián Grecsó: Room for you next to me
Fiction, 292 pages

100 YEARS OF FAMILY HISTORY, MYSTERY AND LONG-CONCEALED SECRETS UNFOLD FROM A SINGLE PHOTOGRAPH AND AN OLD JOURNAL.
Like in a literary 'BLOW-UP'.
CAN THE PAST REDEEM THE PRESENT?
A haunting family story of desire and loneliness spanning 100 years. When the protagonist and narrator of the novel  is asked by a local newspaper to write an incidental article about an old family photograph, this seemingly harmless task entangles him in a web of mysteries and elusive family mythology.
Past and present mingle as tribal secrets and mysteries, stories of adultery, jealousy, homosexuality, friendship and betrayal unravel before the eyes of the reader and more and more of the truth is revealed about a long-forgotten – and sometimes long-concealed – family history…
Read more (PDF)
EDINA SZVOREN IS A WINNER OF THE EUROPEAN UNION PRIZE FOR LITERATURE 2015

Edina Szvoren: The Best Headsman in the Land

Short stories, 185 pages, 2015

Should we really be surprised at being overcome with elation if the best executioner in the country moves in next door? How does a mother feel if she can only meet her child for breastfeeding – a child who lives with the blind father? Is it possible to live with a tailor's dummy?
Reading Edina Szvoren's latest stories, the reader is overcome simultaneously by dread, sympathy, and surprise. In spite of not being able to get on the right wavelength with our parents and children, of being tugged by desire away from our partners, or being hopelessly attracted to them – we still manage to get on in the world. We are foreigners in our own stories, yet this is where we have to settle down. We can't get used to all this actually fitting together.
The Best Headsman in the Land manages to show the claustrophobic familiarity of our relationships, while there are sparks of a dark humour with hints of the absurd.

Read more (PDF)
György Spiró: Wife Contest

"OUTRAGEOUS, THEY STILL LET THESE PEOPLE IN!? WHERE ARE WE, STILL IN THE BLASTED DEMOCRACY?"
Fiction, 337 pages, 2009
Absurdistan is a term sometimes used to satirically describe a country in which absurdity is the norm, especially in its public authorities and government. György Spiró's novel "Wife Contest," set in the near-future of Hungary, is one of the funniest and most cutting of this genre. The novel purports to be a biography of the future Queen of Hungary, from her early childhood in a family of slackers, thugs and thieves to her eventual elevation as the winner of a nation-wide TV show "Wife Contest."
IRRESISTIBLY FUNNY! WEIRDLY FAMILIAR!
Spiró's Hungary of the near future is bleak but not unrealistic; he simply projects current Hungarian trends to their ultimate developments. The Hungarians, disappointed by recent forays in democracy (cleptocracy in Hungary), choose to unite the two forms of stable government that worked before, communism and monarchy.
"Wife Contest" is definitely a read for non-Hungarians, as well, as it describes general maladies that beset the early 21st century: declining standards of education, focus on entertainment, extremism in politics, lingering ethnic violence—issues that apply to a great many societies.
The book is a rare mixture of bleak and funny with a Cinderella story line that makes it a spell-binding page turner.
What is YOUR COUNTRY like?

Read more (PDF)
György Spiró: Spring Collection

Fiction, 286 pages 
A KAFKAESQUE NOVEL ON ABSOLUTE POWER AND THE INDIVIDUAL

Spring Collection, by one of Hungary's most renowned authors, György Spiró, is a kafkaesque novel about an everyday man in the Hungary of the 50's, a "good communist" of Jewish origin, an idealist believer in the Party, suddenly finding himself the target of ridiculous accusations which nonetheless and gradually almost ruin his whole life in this era of dictatorship.
Spiró's genius consists in translating the essence of a dictatorial regime into a perfectly normal, everyday story.
The reader, together with the Everyman protagonist of the novel, spirals helplessly deeper and deeper downwards, drawn in by the incompassionate, relentless entity that is the dictatorial regime of the 1950's in Hungary. Together with the protagonist, we experience - even if we do not necessarily understand the absurd logic of - the mechanisms of absolute power.
It is a frightenening representation - through an individual's destiny - of how utterly incidental absolute power can be in crushing the individual, almost without even noticing it.
A story about Power and the Individual.
Kafkaesque. Universal and eternal.

Read more (PDF)
Árpád Kun: Happy North
The story of one man, two civilisations…
A tale of family, travels and self-discovery...
A novel about identity.
The hero of this novel, Aimé Billion, is a real outsider, who feels as a stranger not only in Africa or Europe, but even in his own body.
While he is of Yoruba, Vietnamese and French descent, Africans consider him as a white man, while white people see him as an African.
The grandson of an African sorcerer, he spends the first thirty-eight years of his life in Benin, where he works as a nursing assistant in a French hospital. He also helps the missionaries of the Norwegian Lutheran Church, among others by translating religious texts, prayers, even though he himself does not believe in God.
Leaving Benin, after a short detour in Bordeaux, he arrives in the faraway country of Norway, where the people know so much about being a stranger, about isolation, and it is among these reserved people, the Norwegians, that he will try to find happiness in a very special love relationship. Being a home care aide, he meets a physically challenged woman and they will gradually grow closer and closer.
On the one hand, the novel, in a very enjoyable, sensitive style, presents the West African country of Benin, its traditions, among other voodoo, magic, the beliefs anchored in folklore and the healing activities; on the other hand, it paints a picture of the welfare society of Norway.
The primary aim of Árpád Kun's important, emotionally uplifiting novel is not, however, to compare the two countries – while these two civilisations are, of course, protagonists of the novel in their own right, the book is more than that: it is the story of Aimé Billion, a tale of family and travels; it is a Bildungsroman, a novel about identity. It is original and outstanding in its portrayal of the human condition, which is here neither black-and-white, nor apocalyptic like it so often appears in books, but rather perplexing and inscrutable in its complexity, the mirror of a real world described with deep empathy.
Happy North is beautiful fiction – a story which brings strange worlds to the reader and makes them seem familiar… and even heart-achingly homelike.

Read more (PDF)
Ildikó Boldizsár: Fairytale Therapy
non-fiction, 368 pages
More than 15,000 copies have now been sold!
A BOOK AND A THERAPEUTIC METHOD THAT HAS CHANGED MANY LIVES
A book about how Fairy tales offer us the opportunity to change everything that fails to work properly in the real world.
WHAT IS FAIRYTALE THERAPY?
Fairytale therapy is based on the concept that there is no life situation that does not have a fairytale equivalent. During the course of the therapy, the therapist and the patient find the fairy tale with the best fit for the given situation. The process of therapy then leads them to investigate the reasons for the patient failing to overcome the obstacles in his path.
How can we overcome our own limitations and fears?How can we find solutions in unbalanced situations? How can we find our true partner?How will we recognise our trusty magic steed and with what weapon can we slay the dragon?Where can we find the water of life and how do we get there?What lies beyond the Glass Mountain?
Fairy tales ask all these questions and, of course, many more.
These are all motifs and "life problems" that we meet in our everyday lives and not in a symbolic but in a very concrete form.
Read more (PDF)

Krisztina Tóth: Barcode
This is the first work of prose from a remarkable poet. It contains fifteen short stories, each having a subtitle containing the expression line/bar.
The narrator of the stories is either a young girl or a young woman, depending on the reader's interpretation of each story and some may see her as the same person all the way through. However, every action is seen from a woman's point of view: childhood acquaintances, school camps, love, children, deceit, and journeys set against the backdrop of the 'socialist' era towards its close.
FROM THE BOOK'S RECEPTION IN GERMANY:
"If Péter Nádas in his afterword (to the German edition of Barcode) says that it has been a very long time since such a narrative talent made an appearance on the scene of Hungarian literature, we might continue his thought by saying this: not only Hungarian literature."
    (Frank Riedel on the German edition of Barcode, literaturkritik.de)
Barcode was also published in French by GALLIMARD in 2014.
Read more (PDF)
Krisztina Tóth: Pixel (Body of Text)

A novel in short stories, 168 pages 
In her highly anticipated second book of short stories after the successful Barcode  (Vonalkód, 2006), Krisztina Tóth goes further and further in exploring the invisible threads that connect relatives and strangers alike, determining our lives in dramatic, comic or tragic ways without our knowing. Each one of the thirty chapters can be read as an individual short story, telling tales of love, loss, failed attempts at communication or self-determination, in a snapshot that reveals a decisive moment in someone's life when his or her destiny is forever changed – or the moment when it is decided that it is never, ever going to change…
Read more (PDF)
Johanna Bodor: It's OK, I Will Understand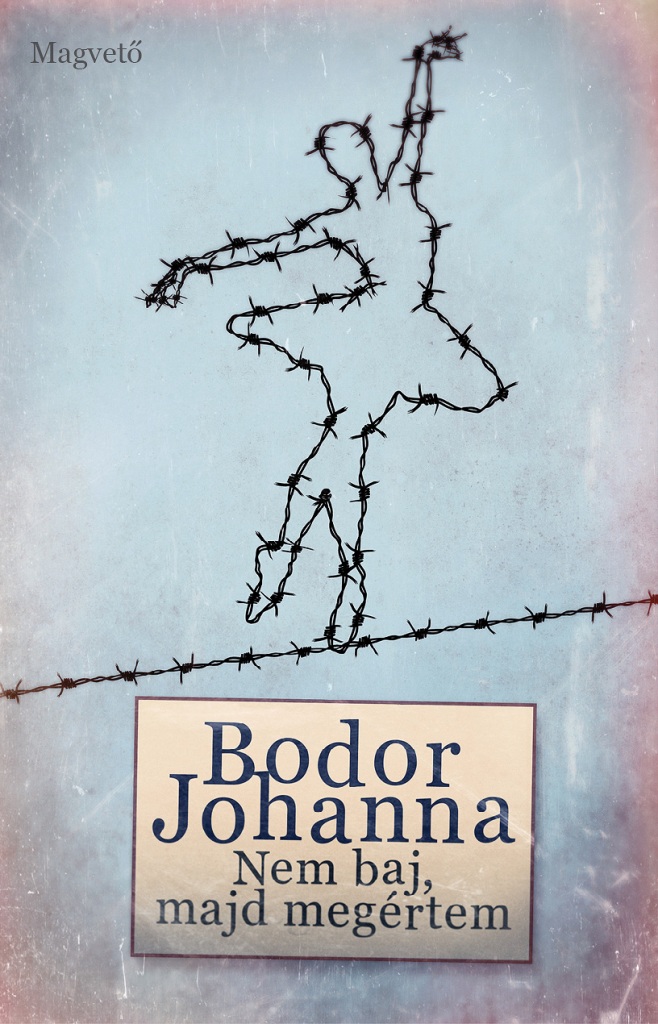 "...you had to salvage your true ability to think in some hidden corner of your mind."
A literary witness' account, 224 pages, 2014
It's 1983, in Bucharest, Romania, the Ceauşescu-type communist regime at some of its worst.
An 18-year-old girl who lives with her white-collar parents wants to become a ballet dancer.
As Romanian citizens of Hungarian nationality, they have a plan: the girl enters into a fictive marriage with a Hungarian and her parents will soon follow her to Hungary and the relative freedom that they hope that country will provide.
Due to an unexpected turn of events, the original plan goes down the opposite way: the parents are able to make it to Hungary first and the 18-year-old daughter will have to spend at least one year in Bucharest all on her own before the Romanian bureaucratic machine of the time allows her to follow her parents to Hungary.
This is the extraordinary, upsetting and profoundly honest story of the crucial events of that single year, about a young girl on the threshold of adulthood and about the everydays of an absurd and cruel dictatorship out to corrupt, numb and crush every one of its subjects regardless of their origins or their nationality.
Read more (PDF)
Centauri: Icepick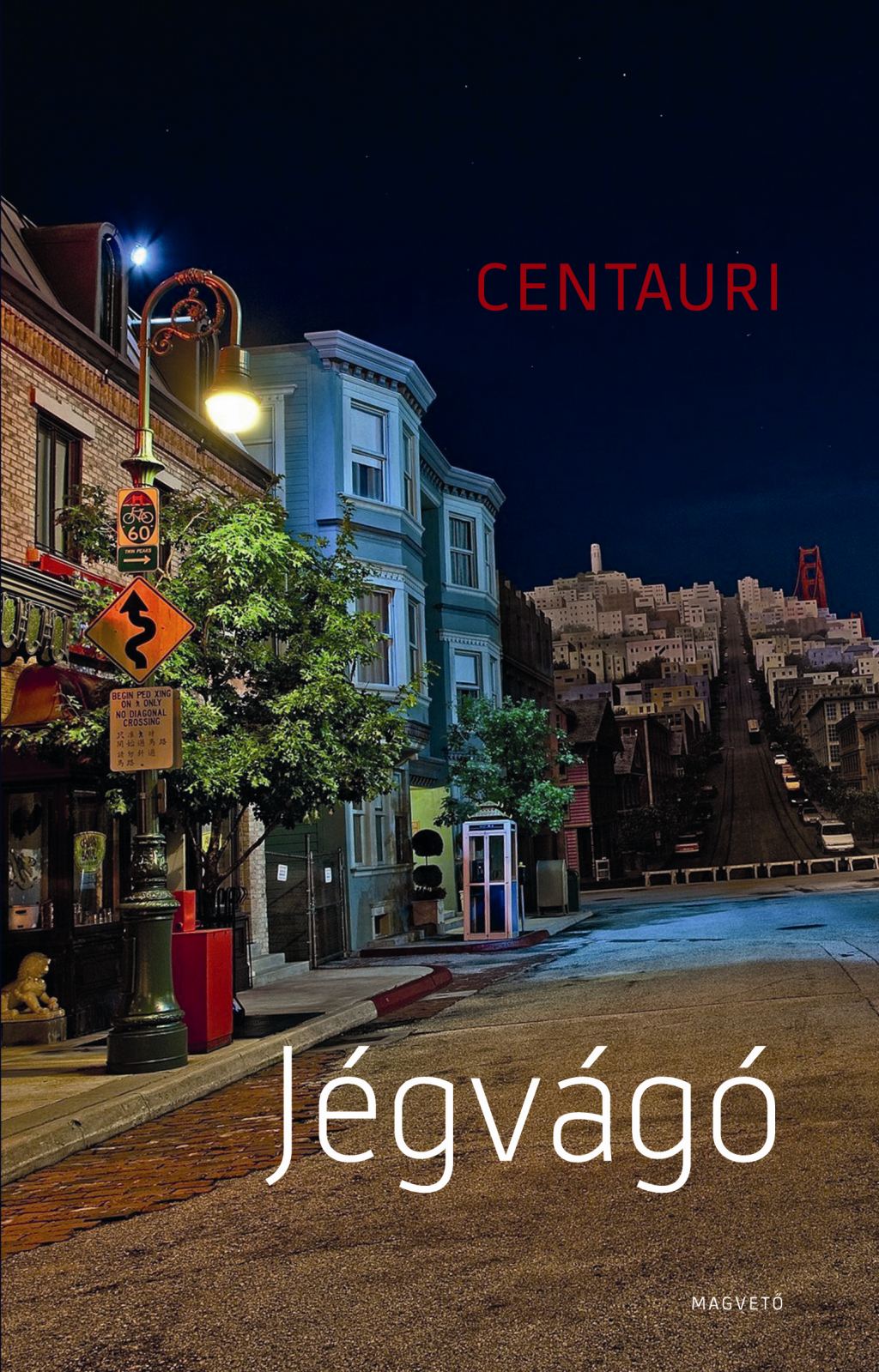 'Dan Coolbirth?' he asks.
'Fuck no, it's Jack London'–and I shoot.
A (grand American) novel. 416 pages, 2013
Centauri, the 'mysterious writer', doesn't live in the States, and yet his first novel is a genuine modern grand American novel. Spine-tingling accidents, attacks, brain surgery, boozing sessions, crises, and amorous disappointments mark the life of young Dan Coolbirth, whose romance with the much older Angelica is interrupted by a double homicide. That is when the road movie starts, and Dan flees from California northwards to Montana, where he comes across Teya, an Indian girl of ravishing beauty and special powers.
Almost filmically, the story of an extravagant, mad and yet in many respects painfully average family is pieced together, with appearances from countless colourful and unforgettable figures, with writers like Salinger and Melville appearing as indirectly important characters, and light is even shed on what links the family to Jack London.
Read more (PDF)
Dénes Krusovszky: Boys' Country
Nine strikingly original tales about the male condition.

Short stories, 224 pages, 2014

Dénes Krusovszky is already known as one of Hungary's best young poets. "Boys' Country" is his first collection of short stories. However, this is not some timid foray into a new idiom; Krusovszky emerges immediately as a confident prose writer. These are deeply discerning stories about the male condition. He examines human problems with nuance and sensitivity, be it family breakdowns, the dynamics of romantic relationships or the difficulties of reconciling artistic ambitions with bourgeois life. He does not explore these matters in a conventional way. Each story takes its own idiosyncratic route. These are sober, acutely-observed, intellectually stimulating works, psychological accounts of people struggling with themselves. In stories set both locally and abroad, Krusovszky focuses on their joys and anxieties, on love and death, and on the past and present.

Read more (PDF)

Benedek Totth: Dead Heat
'Trainspotting in the swimming pool. A whack in the face that'll leave you reeling from the shock.' /György Dragomán/
Novel, 248 pages, 2014
On a deserted bypass somewhere in the Hungarian countryside a sports car full of teenagers races through the pitch black night. A threatening enough start to a novel, yet even so, what follows is unexpected. Neither the readers nor the characters can expect the kid-glove treatment from Benedek Totth in this, his first novel. Elements of the teenage novel, the detective story, the psychological thriller, and the Bildungsroman mingle in this strange novel, which is oppressive (yet at times humorous), and cruel (though not for the sake of it). If anyone recognizes today's Hungary, with its more or less abandoned teenagers, loitering mostly unhappily, sometimes sad but more usually angry – then they've got the picture. Yet this is less a social critique than a highly personal confrontation with the teenager we all once were, or might have been, in this dismal place (no country for old men), where even wild boars are not what they seem.
Read more (PDF) 

Pál Závada: Natural Light
"The illicit untouchables have been designated, and everyone
accepts that, don't they."
Novel, 632 pages, 2014
Pál Závada's magnum opus Natural Light is set mainly during the Second World War, and the years leading up to it and following it.
The story follows the inhabitants of a large Slovak-populated village in Hungary, their lives at home and in various locations in central and eastern Europe. Amid a multitude of characters, the story of two families stands out. The children of the former judge and those of the Jewish photographer grow up together. They talk and play together, and photograph their brief childhood, only for the war to allot to each a fate according to his origins.
Then comes liberation, a new world arrives, the forced exchange of Slovak and Hungarian populations, and dulls the memory of those who did not come back.
This most radical of Závada's novels is also his most outspoken. This time, his customary buoyant narrative is interspersed with genuine pictures, archive photographs, which as a new writing tool blend perfectly into the fabric of the novel.

Read more (PDF)
Szilárd Rubin: Holy Innocents

'A great writer's battle with a dark mystery
Fiction, 280 pages
 The Hungarian town of Törökszentmiklós was held in a grip of terror by a serial killer between October 1953 and August 1954. Five young girls disappeared without trace during those months until a young woman by the name of Piroska Jancsó was arrested in the autumn of 1954 who later received the death sentence for her crimes.
Fictional reportage? The Hungarian In Cold Blood? Rubin's voyage into a dark and bleak reality? Or the battle of an aging and lonely author with his source material?
Perhaps the novel is a little of all these things. Holy Innocents is Szilárd Rubin's ultimate novel and the fruit of four decades of work now published posthumously for the first time.
Read more (PDF)
Szilárd Rubin: Chicken Game

Novel, 214 pages
The title refers to a game where players have to hold out sitting on rails as long as possible despite a train rushing towards them. The novel is the story of two young lovers in post-World War II Hungary. Attila is a poor, aspiring writer, and Orsolya is the descendant of a rich bourgeois German family. Attila has felt drawn to Orsolya since they were children, but he dares speak to her for the first time only after the war, when  she returns from burned down Dresden to her former home town near Budapest, still marked by her recovery from typhus. Because her family is German, their former riches are all gone, and they have to rebuild from scratch their pharmacy which they had once owned. In contrast, Attila seems to emerge as a winner under the new socialist rule – so the two form an unlikely coalition turned upside down. But the obstacles Attila and Orsolya face are strikingly similar to the old days.
Read more
(PDF)
Szilárd Rubin: Roman Numeral One

Novel, 130 pages
Originally published in 1985 and republished in 2010 with great critical acclaim, Roman Numeral One is a poetic recollection of an impossible love story between a middle-aged writer who "has grown old but has never managed to grow up", and an enigmatic, fiercely independent and frivolous dentist called Piroska. As the narrator waits for the long hoped-for return of his lover in a provincial thermal bath, he recalls in carefully ordered fragments his youth in war-torn Hungary, the poor but glamorous life of artists in the seventies – including his long therapeutic stay at Karlovy Vary during the film festival – and the curious events of his love with Piroska, constantly changing between sheer hopelessness and ruthless joy.
Read more (PDF)
 
László Imre Horváth: There Was Evening and There Was Morning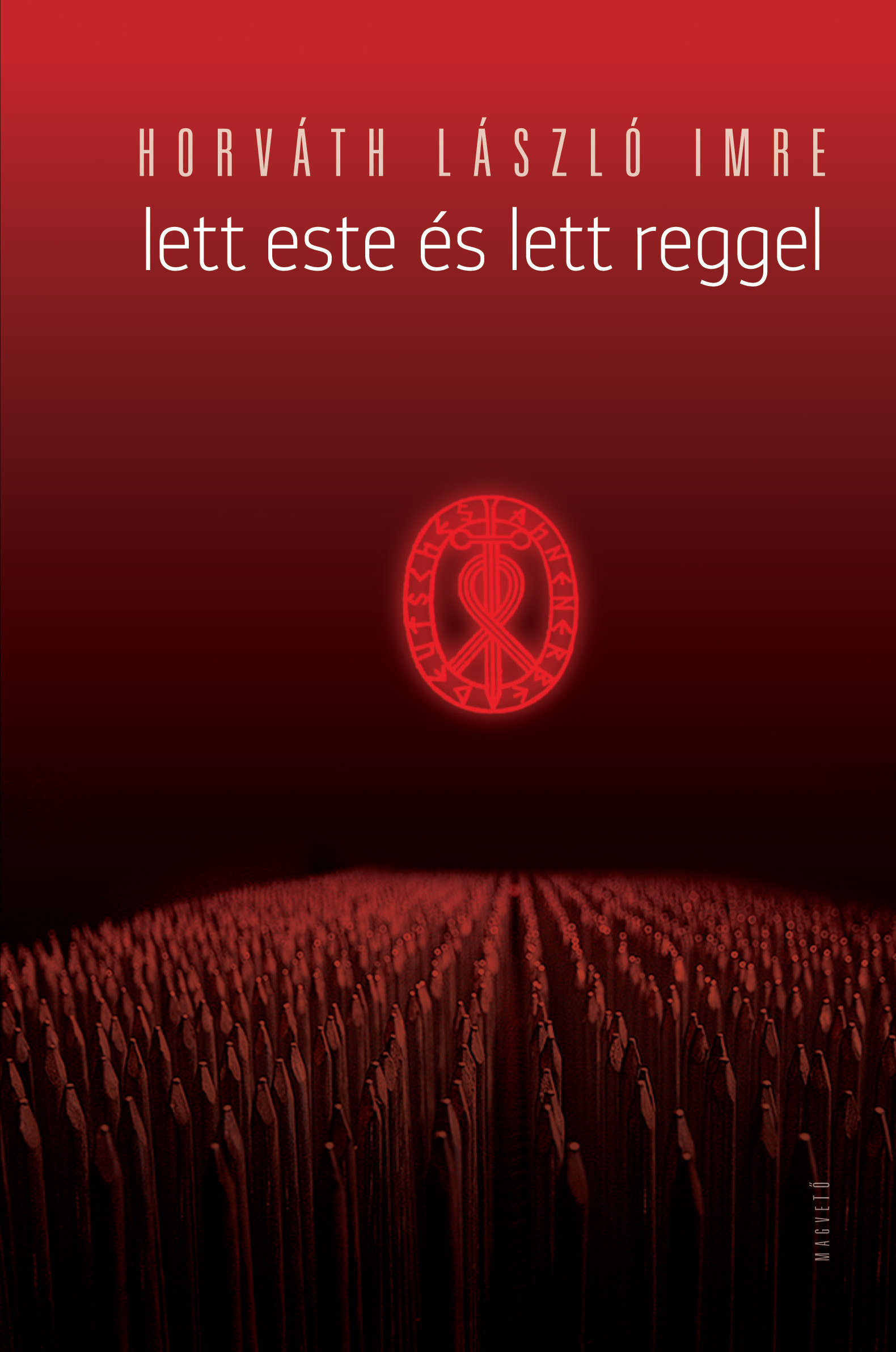 'I have completed my task. There are swastikas on the spires of all the churches in the world.'
Fiction, 292 pages, 2014

Before the Stalingrad campaign General Paulus has a car accident, so everything turns out differently: Germany wins the Second World War, in this grim, shocking dystopia, whose protagonist is Klaus Arme, a leading Nazi ideologist: the book consists of excerpts from his diary, written between 1942 and 2013. At the first entry he is eighteen; at the last one he is eighty-nine.
In the book of Genesis 'there was evening and there was morning' designates the period between the days of creation, when according to Arme's Nazi ideology God is sleeping or dead, or perhaps suspends his existence, and thus also the norms of morality and ethics. For civilization to attain a new level, such a state is always necessary, and this absolves the Reich and its soldiers from all their crimes, since they are committing them in the name of development, to perfect creation. Klaus Arme's entire life is his family's unrelenting shadow-struggle for power, and is spent in the service of the Reich, which is slowly devouring the whole of human civilization. His archenemy is Christianity, present even during the continuous apocalypse; it crops up over and again in the faces of his victims, who have been born that with their weakness they might humiliate the strong.
Will the whole world become the Nazi's Lebensraum, or is the new Übermensch not omnipotent after all?
Read more (PDF)
Tibor Noé Kiss: Get Some Sleep (novel)

Pink knickers on the ground. On the knickers teddy-bears, bunnies and fawns sleep. The knickers fell out of a sports bag. She won't be coming back for them.

Fiction, 144 pages, 2014
A dilapidated poultry farm, which has seen better days, somewhere in the recent past in Hungary. Some people left behind there. Their personalities slowly vanish, like a haematoma. They're not even on the map. The past has amnesia. The present is blind. But what might happen to them on the edges? Quite a lot. Tibor Noé Kiss's talent as a short story writer scans and illuminates this borderland like a subtle, invisible drone. From the mosaic pieces of Get Some Sleep a novel of stasis takes shape, with detailed and accurate atmospheric prose, which describes the desperate patterns of action of passive structures and vegetative forms of existence, and the final human struggles, with cruel clarity and unrelenting irony, sometimes dipping into melancholy.

Read more (PDF)
Zsolt Nagy Koppány: Thou Shouldst Not Grow Old 2.0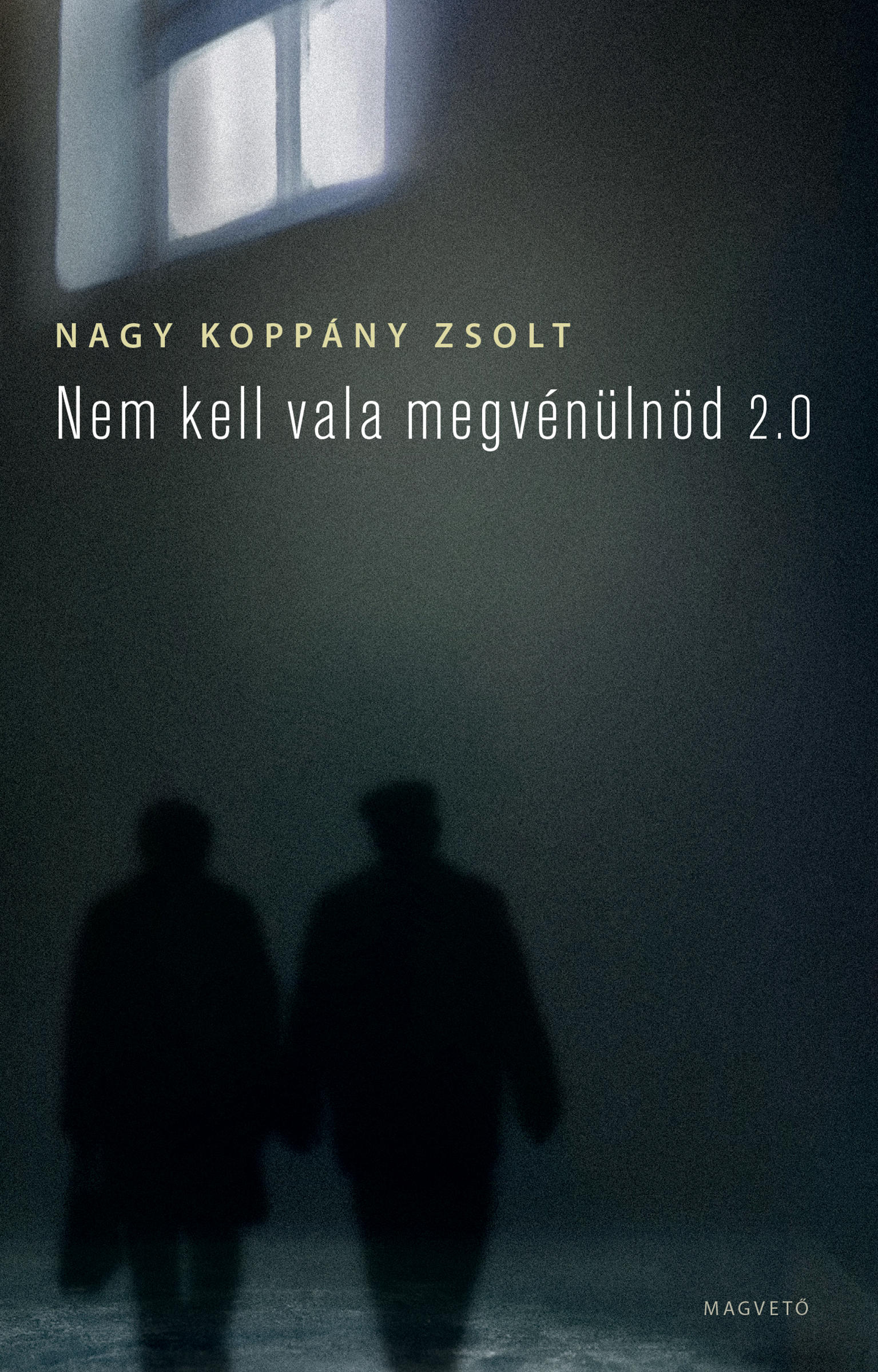 Were you born before the millennium? Then you're in trouble!

Fiction, 392 pages, 2014

Office creeps, sluggish civil servants and barons of the private sector: such are the characters of Zsolt Nagy Koppány's new novel. With vitriolic humour and brisk accuracy, Thou Shouldst Not Grow Old 2.0 creates a grotesque world with an ominous resemblance to the present day. Hungry for sex and love, János Fényező Nagyjuhász ekes out his life in the Office for Salt and Other Sprinkling Materials, indulging in the odd office intrigue, but even he cannot know what the future holds for him.
This one book actually consists of three novels: an account of youth, manhood and old age, by turns bitter, funny, and sympathetic. After the high hopes of the young man, the bitter-sweet anguish of starting a family, what can a man expect midway through his mortal life? In Zsolt Nagy Koppány's dystopia we root for the victim struggling for survival in the hunt (literally) for old people.
"Thou shouldst not have been old till thou hadst been wise," says the Fool to King Lear. Will János Fényező Nagyjuhász get old at the right time, will he still have the chance to grow old meaningfully? The answers are there on the pages of this book.

Read more (PDF)

László Szilasi: The Third Bridge

"I'll kill him for you."
Novel, 352 pages, Magvető Publishing, 2014

László Szilasi's novel is the story of one long night, during which the events of bygone decades are relived. The characters in The Third Bridge come from Árpádharagos.
But the real hero of The Third Bridge, who emerges from the background repeatedly, is Péter Foghorn, the former golden boy of Árpádharagos, a favourite with the girls, who was expected to achieve great things, and whom everyone remembers differently since he left his hometown. And what happened to him after he left is not the only contradiction: his death too is surrounded with mystery.
Lives falling apart, passions, murders, or simply everyday life, the stories roll on, and slowly come to circle around a group of homeless people in Szeged.
From the viewpoint of those on the edge of society he examines the capitalist system, which gives an image of the world and the people in it no better, or more just, than the former socialist one.

Read more (PDF)
András Cserna-Szabó: The Death Star Grows Where Your Heart Once Was - A (quite) unorthodox love story
 WHAT?
"Tarantino and Schopenhauer meet on the dissection table."
WHEN?
Now. And also NOT now.
WHY?
"In hot pursuit of love's elusive bluebird or, at least, the bouncing beach ball of romance."
WHO?
- great chicks (PLUS a rubber duck!)
- a macho hunk with a bent gender
- a star author wielding a samurai sword
- a misanthropic father with a need to eat
- a transvestite love demon (a real one! Demon, that is.)
- a Western-writing hero
- The legendary Filthy Eleven's Gang from the Wild Wild West
and
- many more
More information and excerpt right here:
Read more (PDF)
András Cserna-Szabó – Benedek Darida: The Big Hangover Book
*A cultural history of hangover*
WITH 66 RECIPES!

From SOCRATES to FRANZ KAFKA, from MIKHAIL BULGAKOV to DOUGLAS ADAMS! With THOMAS DE QUINCEY, ERNEST HEMINGWAY, RAYMOND CHANDLER,  HUNTER S. THOMPSON and many others!

What others have had to say about this book:
"The recipes are pretty explosive, but I still prefer dynamite!"
Guy Fawkes, plotter

"A really comprehensive work and a handy handbook to take with you into the battle with the bottle!"
András Lovasi, musician

What IS this book all about?
Kids at school are taught that poetry and literature are all about love, death and heroism. They are made to count the number of syllables, analyse the action and glory in the language employed by the creative author. But there is not a single textbook in existence that suggests that the whole of world literature can be seen as one gigantic feast where gallons of alcohol are consumed by the participants. Because how did European philosophy actually come about in he first place? Socrates sat around with a load of his mates after one hell of a party, and they started to theorise about love – and got drunk again in the process. This book proves beyond all doubt that the party's still raging on, just with new characters and fresh booze. (...)
(To hiccup – sorry, to PICK up more, do click on "READ MORE" below!)

Read more (PDF)
Zsófia Bán: When There Were Only Animals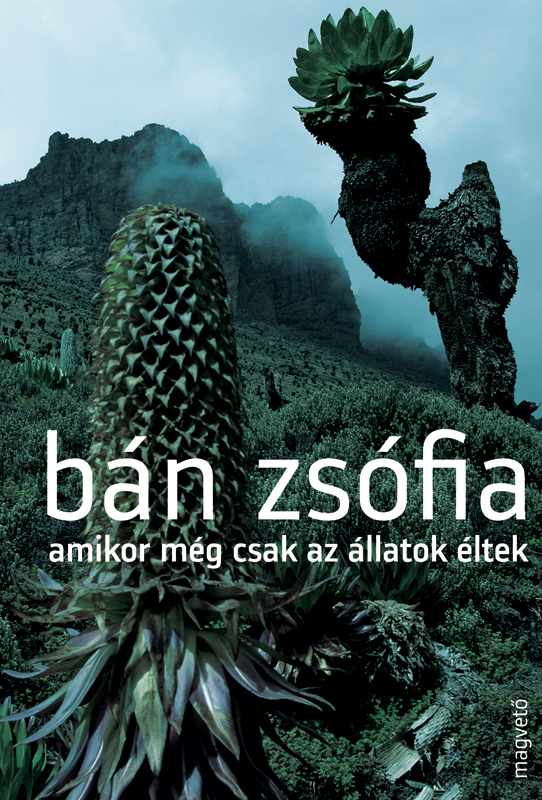 Short stories, 216 pages, 2012
 "How many images do we have of ourselves? Of others? Of our culture?
What is a picture? An image?
In her new book, Zsófia Bán finds many ways – and as many beautiful, captivating stories – to ask and answer these questions.
From the jigsaw pieces of recurring motifs and characters throughout the book, we can also discover a family history played out in 20th-century Eastern Europe and outposts of exile from Antarctica to South America , told from the perspective of mothers and daughters.
Ultimately, When There Were Only Animals is a book about relationships. It is wonderful, passionate, and clever. And very, very entertaining. "

Read more (PDF)
Béla Fehér: Episodes from the Life of a Mole Hunter 
 "You take the dough, no receipt needed, we do it black, dig?"
Name: Gyula Ecsedi.
Status: ex-defector to the West, fresh back to the country.
Profession: mole hunter.
He travels around with his trailer, and whenever so commissioned, smokes out the harmful little beasts burrowing under the lawn.
As his fiftieth birthday is coming up, he would like to settle down. He is looking for an answer while he is stuck between his father's "socialist" world and post-communist Hungary. He recalls his weird and colourful life: images of strange customers, Hungarians rich and penniless, "Department III/3" denunciator fathers, the defection, the bright city of Paris, detergent-smelling Berber women, a lesbian wife, mafiosi and an albino mole whirl around in a wild dance of memories. A highly enjoyable novel of unorthodox yet very well readable structure, Béla Fehér's story bounces between past and present and connects the dots from which appears Gyula Ecsedi's adventurous life and his struggle to finally find a home in his homeland.

Read more (PDF)
Béla Fehér: The Pa(s)triotic Beugel Quest
"- Sir, I am well aware of what honour requires!
- Oh, good. Are you going to shoot yourself in the head within the hour, then?
- That will not be necessary. I hereby declare my intent to marry your daughter."
The setting of the newest novel by Béla Fehér is a period of historical turmoil: revolution-torn Hungary and the Independence War of 1848-1849.
The Author defines the genre of his book as "patriotic picaresque" and picaresque it is indeed: the reader accompanies the protagonists in their stagecoach as they journey across a country at war, on their mission to deliver a shipment of supposedly mysterious pastry – the "beugels". As from a ringside seat – or better, a seat near the stagecoach window – we follow the episodes of an incredibly rich plot as these frames blend before us into a movie – on freedom, on love, war and peace, intrigue and crime, faith, frailty, greatness and fall.
This book is both an authentic account of History in the making and an irresistibly funny road movie, or rather "road novel", a paraphrase of Romanticism, interwoven with elements of folk comedy, fairy tale and magick. But before all, it is a classic, old-fashioned story about heroes and villains, missions and quests – a real novel, adventure at its best.
László Potozky: When Lamp Turns to Daylight
"If you give your everything to the paper, what do you think you will remain left with?"
László Potozky is one of the most recognisably talented writers in contemporary Hungarian fiction. He is only 23 years old when his first book of short stories is published with a Transylvanian publisher, and becomes an instant and remarkable critical success. He is not yet 25 at the publication of When Lamp Turns to Daylight.
This new book of his is a multi-faceted work, whose unexpected turns do not cease to amaze the reader. Some of his tales are sociological stories verging on the fantastic, others are more personal, while some keep their distance from their subject.

Sándor Tar and Ádám Bodor in Hungarian literature and Ernest Hemingway, Mario Vargas Llosa and Julio Cortázar on the international literary scene are some his major influences, but his voice, the unique characters appearing in his stories and his powerful narrative create a universe which is very much his own, distinctive and original.

Dignity, defencelessness, the loss of self-esteem, history and dictatorship are some of his topics, and his knowledge of these seems remarkably extensive. He is surgical and objective, still his empathy shines through his writing. His grasp of reality is not local but universal. His works aspire at showing that which is perennial, our common human experience.
Read more (PDF) 
Anna Flóri: Arrivals
In a train, you don't always need to travel as far as the terminus.

Where you have Arrivals, you also need to have Departures. But what if this platform is in Auschwitz? Anna Flóri's novel travels on a double set of rails: one story is that of the ruthless everydays of persecution and life in the concentration camp, the other story unfolds in our days and shows the search for love, the merciless estrangement of the third generation.
A forty-year-old woman abruptly decides to leave her children behind in Budapest and take a job in Western Europe. Her good-bye is not only to her children but also to the man whom she has never been sexually involved with, while their relationship is one based on a certain kind of loveless co-dependence.
Meanwhile, the man continues his never-ending struggle with a mother who keeps interfering with his life, while he also attempts to understand his own relationship with "his" woman. Subtle undertows are discernable in family histories: even though the man's and the woman's grandparents never actually knew each other, they did meet – both in their lives and in their deaths. As for the man and the woman, while they met, they never recognised themselves in each other.
The time is perhaps now.
This journey and the distance might provide the opportunity to know each other and themselves. To know their past. To know their destiny.
Motifs and questions recur in the two stories. In this cathartic novel, the past casts long and silent shadows, but next to them, as in a strange refraction, appears the possibility of happiness in the present and a perspective seldom believed in: perhaps there is such a thing as finding the road to home again.
Read more (PDF) 
Géza Bereményi: Baby Vadnai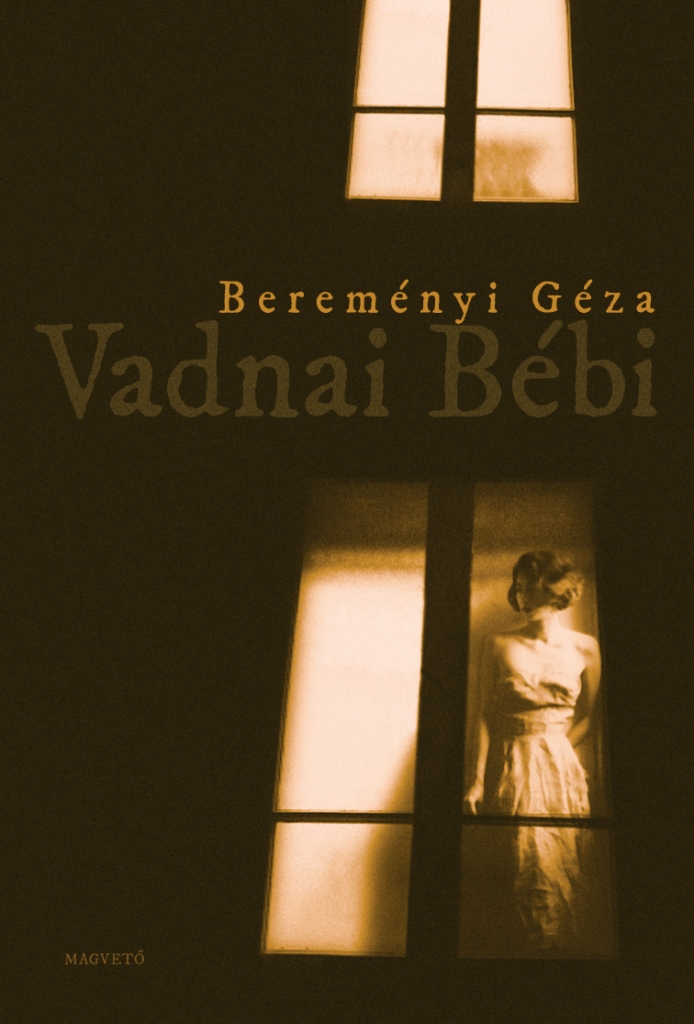 "...in a passageway between eras"

Literary fiction, 296 pages, 2013
In Budapest in the 1970s, where a single day is an eternity, Dobrovich is starting out on a career as a writer. When he and a friend suspect they might be brothers, he starts to make investigations about the father. More and more secrets are uncovered. In Budapest in the 1940s, where one day is a life, and war is closer and closer, the young men swarm around the captivatingly beautiful Baby Vadnai. Will Dobrovich be able to get to the bottom of the secret? If he does, what will he see there? How do love and hate alternate time and again?
Baby Vadnai is a historical novel, with almost palpable descriptions of the people and places of Budapest that was, and shows with rasping cruelty how people function in war; but it is also a study of feelings, which speaks with demonic power of the irrationality of love, desire that burns to become hate, and the desperate action of searching for a mother and a father. How do we repeat, with our character and choices, the fate of our ancestors? This pulsing exciting novel, much of which is based on reality, gives a fascinating answer to these questions and others.
Read more (PDF)

László Csabai: Sinbad in Siberia
History, politics, destiny, and the finest traditions of detective novels…
Literary fiction at its best!

Marmots squeak as the three policemen trot towards town. Sinbad's head is still spinning from what he has just witnessed and it's tough to cut a path through all of this to make space to concentrate on the case still at hand.
"You Buryats are built out of rugged stuff," he says to Bayar. "I got frozen just nipping from one yurt to another while one of you actually spent the whole night outside."
"Who?"
"I didn't catch sight of his face. He was wearing a black fur coat.
"That was Rudolph... the bear. That fur coat was real. He comes down to the camp sometimes and eats whatever leftovers he can find. And if he finds even the tiniest hole in the side of a yurt, he huddles up there. It's the warm air."
Sinbad stops his horse.
"And doesn't that disturb any of you?!"
"Why would it? He doesn't snore!"

Read more (PDF)
Lőrincz Szeghalmi: Letters from the Shadowlands
"Dangerous liaisons in 19th century Hungary"
A medical-criminal investigation and a thrilling journey into the unknown: a 19th century, literary version of the X-Files and Doctor House meets Edgar Allan Poe, Mark Twain and Ambrose Bierce! AUTHENTIC, HIGH-STANDARD LITERATURE: a masterful, highly entertaining plot AND a captivating tale, written in a rich, beautiful, classical language – it is the ultimate page-turner. You simply cannot put it down! Beautifully written, passionate, thrilling – with the occasional, discreet pinch of humour. Science, crime, love and dark mystique blend into great literature in the hands of a masterful writer!
Read more (PDF)

István Lakatos: Boxville
"Children's Book of the Year 2011"
Children's Fiction, 328 pages
Zalán is the kind of boy who much prefers comic books to playing computer war games. On one not particularly lovely day, an old gentleman by the name of Chairleg pays young Zalán a call. He behaves rather strangely and informs Zalán that his parents are not actually his parents but copies, and convinces the boy that his mother and father have been kidnapped by Boxvillers. The young boy is left with little choice other than to go with the old man. It's the only chance that Zalán stands of ever seeing his real parents again. Our young hero is introduced to Chairleg's extraordinary world, meets a whole family of water imps and a goat by the name of Jónás before finding himself confronted by dragons in a smoky city powered by steam machines: Boxville.
As in all the best stories, this is a tale of the battle between good and evil. The power of Boxville's tyrannical ruler appears to be gaining strength by the hour while the once strong and always kindly Charleg seems to be losing his.
And who exactly is Chairleg?
Read more (PDF)

Judit Kováts: Denied
"You can't free yourself of the past. You have to confront it." 
novel, 255 pages, 2012
History stands unveiled in this absolutely remarkable novel which breaks taboos and confronts whole generations' unwillingness and lack of ability to look at themselves and to finally face up to what REALLY happened in that war.
Millions died in that war. She was "only" taken away, made a slave and raped body and soul. She survived. Will her past – will OUR past – ever yield peace? Will there ever be closure?
A very direct, extremely readable storytelling. A picture of the war more authentic than any history book or archive material. Written as a fictive memoir entirely based on authentic events, the matter-of-fact, yet captivating storytelling brings us to the front rows of the tragic and life-changing spectacle and experience of World War II Hungary, through the personal destiny of a young girl, Anna. And while doing so, in a way it also makes us seriously reflect on the necessity of finally confronting a past too long denied. 

Read more (PDF)
Miklós Vajda: Portrait of a Mother in an American Frame
A memoir-novel, 207 pages
THE BELATED CONFESSION AND THANKS OF A GRATEFUL SON TO HIS 'TWO MOTHERS'...
...WITH THE BACKGROUND OF SOME OF THE MOST CONTROVERSIAL PERIODS OF THE HUNGARIAN 20TH CENTURY.
Elegant, reserved but not unemotional. Ironic, but not cynical. So this portrait, or this fragment of an autobiography is the triumph of good taste and the sense of proportions. But above all, it is touching. And we can also add, without further ado, that it's beautiful."    – Litera.hu
The key figure of the novel, and the family's hard years, was a beautiful woman, the most famous Hungarian actress around the middle of the century, Gizi Bajor–Miklós Vajda's godmother. Gizi Bajor died tragically in 1951, murdered by her husband. As the favourite actress of the two dictators Horthy and Rákosi, she tried everything to save her friend, Vajda's mother and her god-son. She hid the whole family during the war and then frequently wrote letters to the dictator Mátyás Rákosi, pleading for her friend's release (those letters are a supplement to the book). The three of them are the protagonists of the novel – the antagonist is History itself. Vajda as a narrator tries to relate the memories that he has of his mother and understand her years in America, as well as the death of his godmother. The novel is the confession of a grateful son who is telling now what he never told these women.
Read more (PDF)

ABOUT MAGVETŐ PUBLISHING

Magvető: Publisher of the Year in 2003, 2006, 2010, 2011, 2013 and 2015


Magvető has become synonymous with sophisticated books and literature, and the publication of great moments of the culture of human language. In addition to the works of Hungary's Nobel Prize winner, Imre Kertész, Magvető publishes great and influential writers such as Pál Závada, Péter Esterházy, György Spiró, Ádám Bodor, Zsuzsa Rakovszky, Lajos Parti Nagy, István Szilágyi, Ádám Nádasdy, László Krasznahorkai and László Bertók. Magvető also publishes the works of the next generation of great writers, including the poems and novels of Attila Bartis, László Darvasi, Centauri, György Dragomán, Mari Falcsik, Krisztián Grecsó, Noémi Kiss, Árpád Kun, Zsolt Nagy Koppány, Krisztina Tóth, Benedek Totth, Dániel Varró, Anna Szabó T, András Cserna-Szabó, Virág Erdős, Gábor Vida, Tamás Jónás, Ferenc Barnás, Éva Bánki, Éva Berniczky. Being published by Magvető is a prestigious honour for Hungarian authors. The works of contemporary writers such as Péter Esterházy, György Spiró, Pál Závada and Zsuzsa Rakovszky are regularly included in the top lists of many literary circles, and they sell tens of thousands of copies. Imre Kertész' novel, Fateless, has sold more copies than any other book in recent Hungarian history.

As for Hungarian classics, we continue to publish the oeuvre series of Géza Csáth, Ottó Orbán, György Petri, Miklós Szentkuthy, Géza Ottlik, György Kardos G., Sándor Lénárd and Antal Szerb. Since the 1960s, we have published two annual compilations: Panorama (Körkép) and Fine Poetry (Szép versek) for the Book Week Festival, carefully editing into single volumes the best works of literature from the preceding year. We also publish remarkable essay collections from authors such as Péter György, András Nagy and György Poszler.

While our main profile is the publication of contemporary Hungarian poetry and prose, we could call Frank McCourt, Cormac McCarthy, Thomas Pynchon, Gabriel García Márquez, Michel Houellebecq, Anna Gavalda, or Terézia Mora "resident authors". In 2004 we began to publish classics of world literature in our White Crow Books – Magvető Classics series. These included the various works of Faulkner, Maupassant, Turgenev, Goethe, Lawrence, Stanisław Lem, Steinbeck, Chekhov, Dickens, Alain-Fournier, Heinrich Mann, Ajar, Flaubert, Nabokov, Dreiser. We believe that these works should be on the bookshelves of every well-informed family – however, they were unavailable for a longtime in bookshops, sometimes even in second-hand ones.

We are especially proud of the numerous prestigious awards that our Authors and Group members have earned.
In 2002, Imre Kertész became the first Hungarian to be awarded the Nobel Prize for Literature. Magvető has published his works since the nineteen-nineties.
The prestigious annual Hungarian Literature Prize has been awarded to Magvető authors: Péter Esterházy in 2000, Ádám Bodor and István Szilágyi in 2001, Zsuzsa Rakovszky in 2002 and Lajos Parti Nagy in 2003. György Spiró received the Aegon Art Prize in 2006 (this award has replaced the annual Hungarian Literature Prize), and the Artisjus Literary Grand Prize in 2012.  Krisztián Grecsó was awarded the the Aegon Art Prize in 2012, Árpád Kun in 2014.
A book by László Darvasi and Dániel Varró was awarded Children's Book of the Year and István Lakatos' Dobozváros – Boxville – was also given the Children's Book of the Year 2011 award. The Budapest Grand Prize was awarded to Imre Kertész in 1997. Several of our authors have been awarded the Kossuth Prize, the highest state level acknowledgement of achievement in Hungary, and other prestigious awards from the state for service to the arts.

Magvető became Publisher of the Year in 2003, 2006, and following many successful years as first runner up, in 2010, 2011, 2013 and most recently in 2015.
Magvető Kiadó is a part of Líra Group which is committed to the highest standards in book publishing and sales.
Back to top